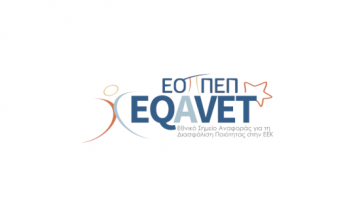 According to the 28.10.2021 European Education and Culture Executive Agency (EACEA) email, the Project proposal, submitted by the National Quality System dpt, of Communication and Development Agency of EOPPEP, being the National Reference Point of the European Network for Quality Assurance in VET (EQAVET), in terms of ERASMUS+ (ERASMUS IBAs Budget-based + LS Type I and II) , under the name:
«Towards an Enhanced Post - coved VET (EPOS - VET[1])»
has been approved, attaining a high evaluation score. The main goal of the Project is the development of an integrated Quality Assurance Methodology for IVET Curricula and piloting in selected new- innovative specialties.
The proposed actions will deploy in a time scale from 01/04/2021 to 31/08/2023.